---
Western films make great gifts. However, sometimes it is nice to find something unexpected to surprise your western aficionado with (…or maybe they already own all their favorite films! 🙂 )
This is a list of 9 non-DVD gift ideas for the lover of westerns in your life. Click on the photo to go to the product!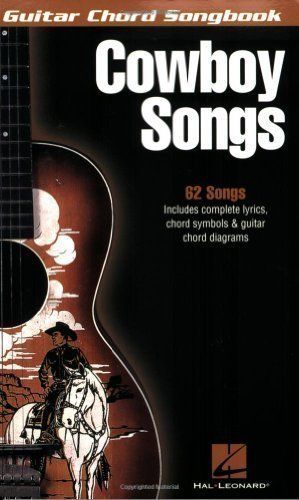 If he owns a guitar or loves cowboy songs, this book will make a great gift.  This book is GREAT for those who are trying to teach themselves to play cowboy songs on the guitar. It has a helpful diagram for each cord used in the songs, so even if you have never played a chord before in your life, you can, with a little determination, learn to play these songs entirely on your own.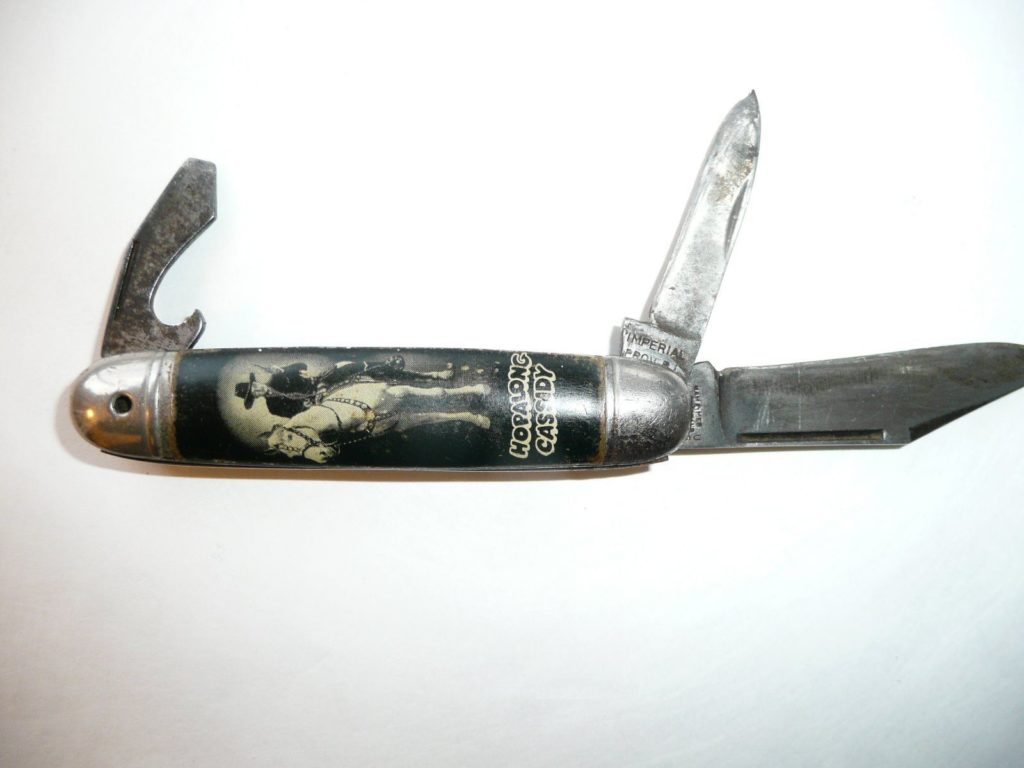 A vintage western pocket knife.  Everyone can always use another pocket knife–it's a practical gift that can be used to open countless packages, whittle chunks of wood, or remove a stone from your horse's hoof.  And when you give a vintage knife like the 50's Hop-along Cassidy knife above, you're not only giving them a useful tool, but an actual antique–a piece of history. It can be added to their western collection and will appreciate in value with each passing year!  There are many styles, featuring many cowboy heroes from yesteryear, so pick a hero they love and look around on eBay–they'll be surprised when they open the package!
A western portrait.These hand-drawn portraits of Johnny Crawford (Mark McCain) and James Drury (The Virginian) are available at The Western Desk Shop in prints ready for framing!  Makes a perfect gift for the Rifleman or Virginian fan who already owns the shows, or makes a great accompaniment along with the DVDs!  It is sure to bring a smile to anyone who glimpses it on their wall!
There are many great western CDs out there chock-full of the most rollicking and delightful music of yesteryear. Songs you can't help but sing along with. Songs sung with gusto that will make you smile, ballads of real life's beauty and of heartrending sacrifices. Songs of good men fighting evil, and of a cowboy's lonesome vigil by a campfire.  Here's two Cds to get you started:
Gunfighter Ballads and Trail Songs. Marty Robbins made the west come alive in these amazing recordings. As I stated before he is unequaled in the realm of western ballads and this CD has several of his best songs: Big Iron, Master's Call, 160 Acres, and The Strawberry Roan. Although it doesn't contain all of my favorites (like Cowboy In The Continental Suit!), it is his most famous CD and easy to find.
Stampede! Western Music's Late Golden Era. This CD was brought to my attention in this grand review by Evie Coates of The Rabbit Room!  I was familiar with the songs already, but didn't know they had been collected in this great classic volume.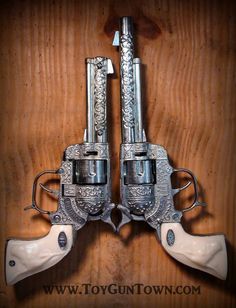 If your western fan is a youngster these cap pistols are the cream of the crop. They are the only cap pistols made in the USA, are made of metal from original 1950's molds, and are produced by a family run business in Texas. These are the kind I once thought "they never make 'em like that anymore".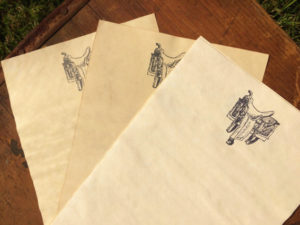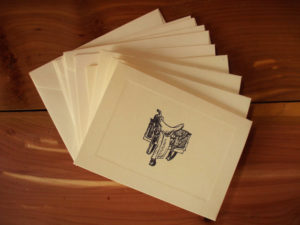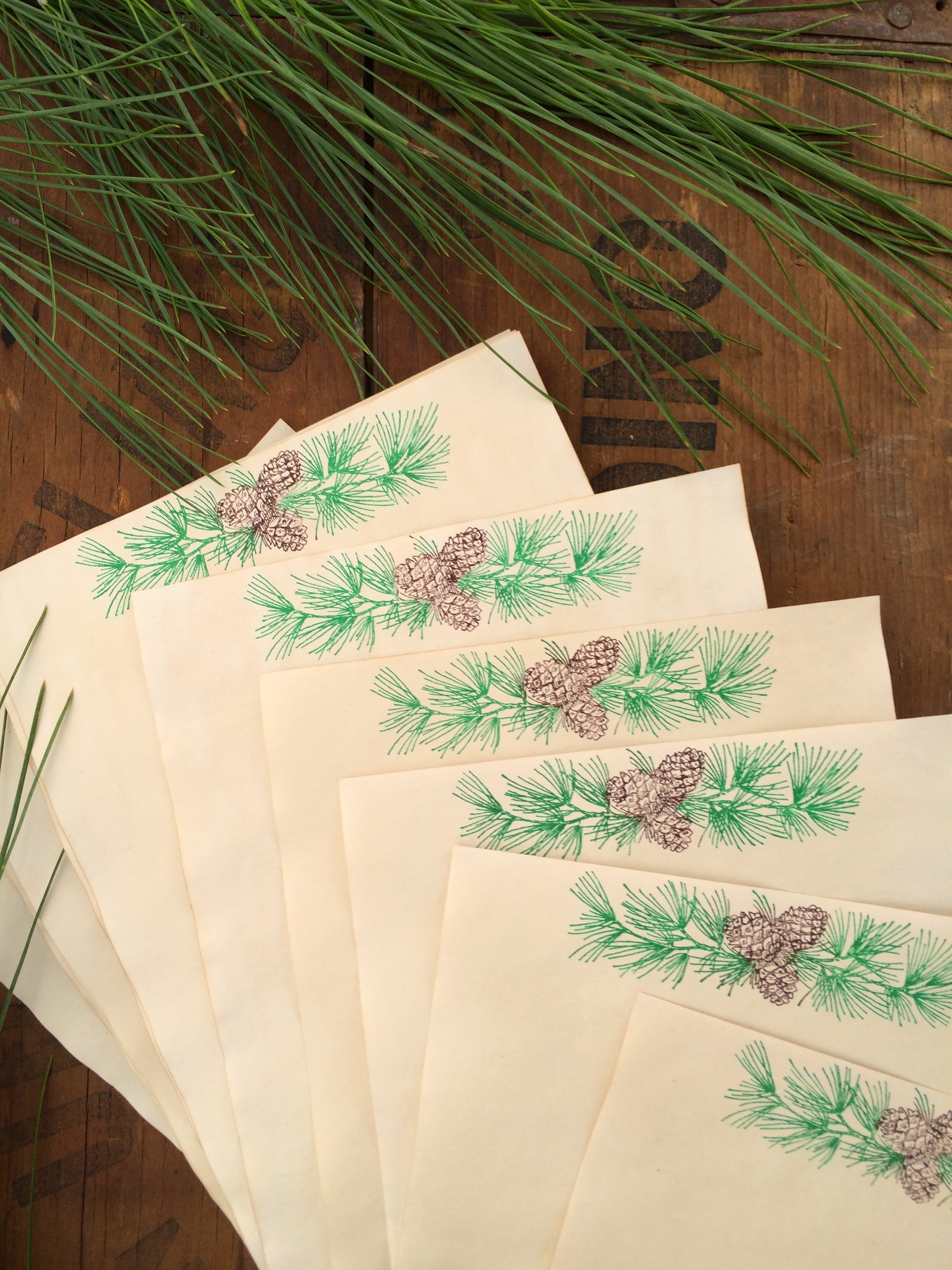 Western Writing Paper. Coffee-stained, hand-stamped, and in several variations.
A vintage western novel. Shane by Jack Schaeffer is a classic and always a good choice, but there are a great variety of old western books out there, all you have to do is look!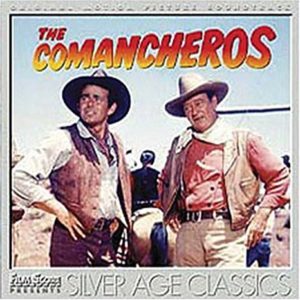 A western film soundtrack.  Find out their favorite John Wayne movie and give them the soundtrack. The Comancheros is a favorite of mine by the fabulous Elmer Bernstein and can be found on Amazon.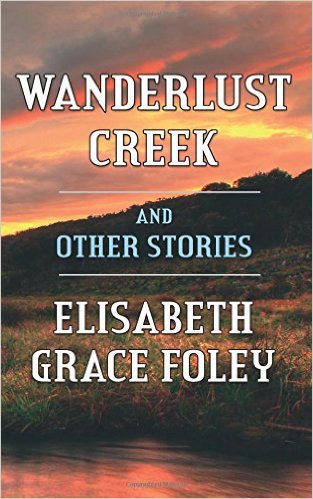 A contemporary western book. I usually prefer old western books myself, but Elisabeth Grace Foley can write a pretty good western. Her short stories are character driven and feel just like reading an old Virginian TV show.  The novella The Mountain of the Wolf is one of her best, but is currently only available in eBook format…
For more ideas check out my Pinterest board
P.S. For all you Rifleman fans out there Season 4 has just come out and is available for purchase on the official website HERE!