Hello folks! I have an exciting announcement! This year I've had the pleasure of working on illustrating a book with pencil sketches for one of my favorite authors: Elisabeth Grace Foley.

The book's name is A Sidekick's Tale and it's a rollicking western tale of humor and romance–much in the style of the great P. G. Wodehouse.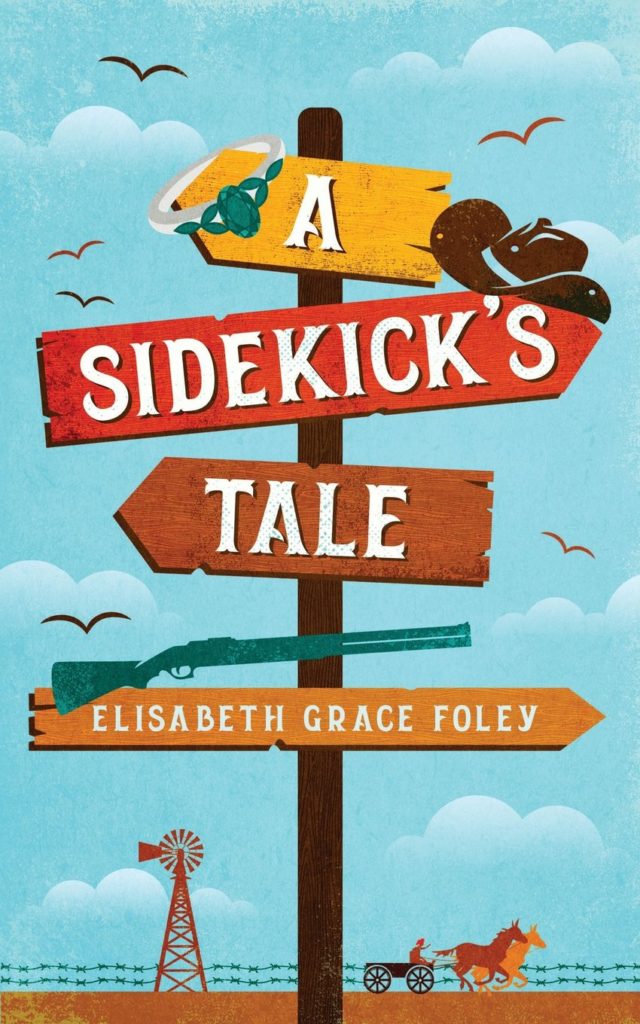 ---

Meredith Fayett needed to marry someone before the week was out or she would lose her ranch.  It sounded simple, so ranch hand Chance Stevens agreed to take on the job, in spite of his friend Marty's warnings that it could only lead to trouble.  But even Marty, a loyal though opinionated sidekick, couldn't have predicted the mayhem that ensues when his own eccentric relatives appear on the scene, dragging Chance, Marty, and Meredith into the latest skirmish in a long-running family feud.  What follows is a hilarious tangle involving an emerald ring, a fearsome aunt, a scheming suitor, and a team of runaway mules—by the end of which Chance finds that even a marriage just on paper has its complications, and that it never hurts to have a good sidekick.

---
I thoroughly enjoyed this tale myself, and didn't want to stop until it was finished. I read the first chapter by myself, then, because I'm of the firm opinion that such laughter-filled stories should be read aloud whenever possible, I finished it with two dear friends– amidst much giggling, chuckles, and laughter.
Do your family and friends a favor and lighten their day with a crazy western spoof written in grand style. It's enjoyable (especially for the one who gets to do the reading aloud 😉 ), and the delightful story leads to much laughter that is refreshing and excellent for one's health.
Amazon: A Sidekick's Tale
It can be found on Goodreads (along with some reviews) HERE
And be sure to check out the author's website www.elisabethgracefoley.com and take a look at some of her other books (they make excellent Christmas gifts)— "Mountain of the Wolf"  is one of my personal favorites!
---
 I leave you with a quote from the book 🙂
---

"Marty, do you know what I am?" was how he greeted me when I got near him.

I considered several possible answers, but none of them seemed likely to go over well, so I compromised with the usually-safe query, "What?"

---