Quality Western Art ~From My Desk To The Walls Of Your Home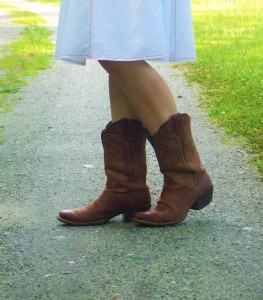 My name is Annie. I am a Christian artist who works in the mediums of pencil, pen, ink, and oil paint.
I have loved westerns for as long as I can remember. There is something in me that delights in seeing strong men, beautiful women, horses, blazing guns, comradeship, and daring courage on the silver screen. Honestly though, the biggest things that draw me to westerns are none of those I just mentioned. What I really love most are the morals, character, and the story of good triumphing over evil.
The old western films and TV shows of yesteryear were chock full of men who did what was right in spite of intense pain, men who had not only grit, but also the sound moral judgement and discernment that enabled them to meet the challenges and tests thrown at them with boldness and moral clarity.
The fight of a man with courage who stands up for justice and truth against evil men and ideas never looses it's appeal to me.
Westerns are inspiring films.
It should come as no surprise that when I started drawing as a youngster most of my artwork was of horses and cowboys. The years have flown by and my drawings of necessity have expanded to include many different subjects and themes, but my favorite genre, the one that I love to work in most, is still the western genre.
I sell my artwork in The Western Desk shop.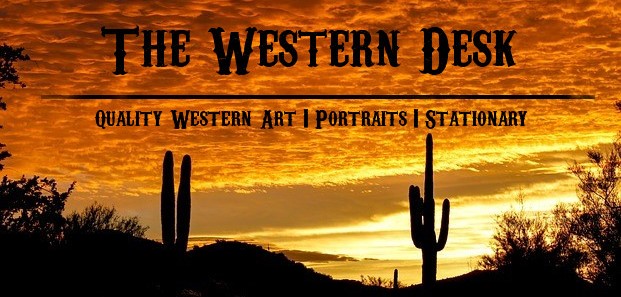 To subscribe to my email newsletter and receive updates about new posts on the blog and be the first to hear about new product releases enter your name and email below. (Note: I respect your privacy and will NEVER share your email with anyone.)