---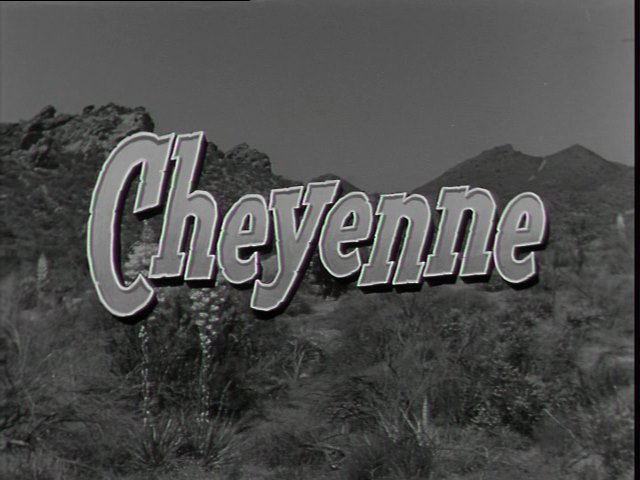 "Mountain Fortress" is the pilot episode for the Cheyenne TV show, the footage where Americans met Cheyenne Bodie for the first time in 1955. Cheyenne made history by being the very first hour long western show on TV.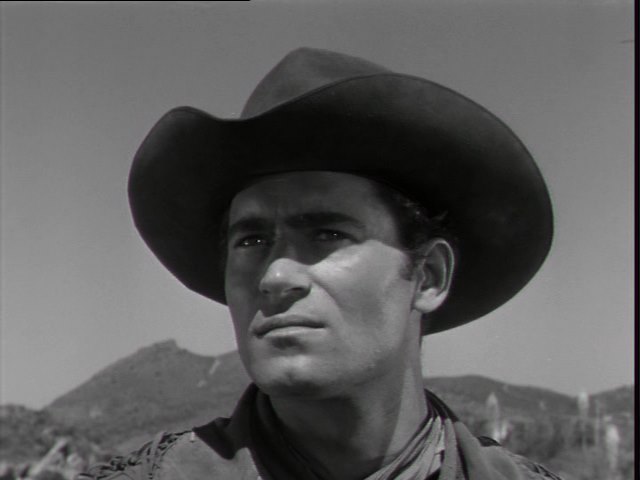 The show starts with Cheyenne (Clint Walker) and his side-kick Smitty (L. Q. Jones) on a map-making trip through hostile Shawnee territory.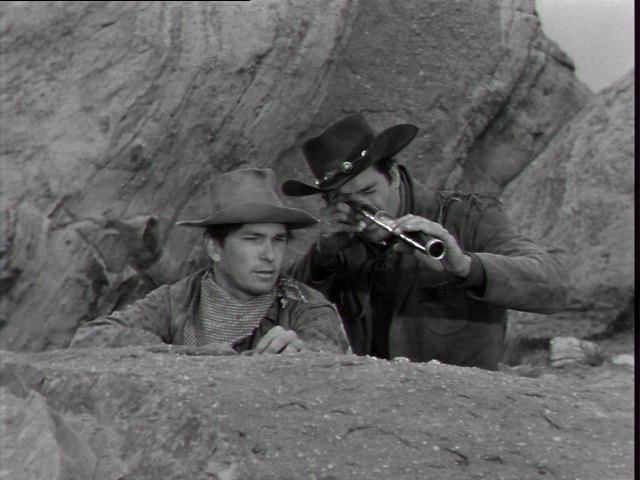 They are stopped at gun-point by a group of stage-coach thieves who are heading for the Mexico border to get out of the country, after just one more robbery…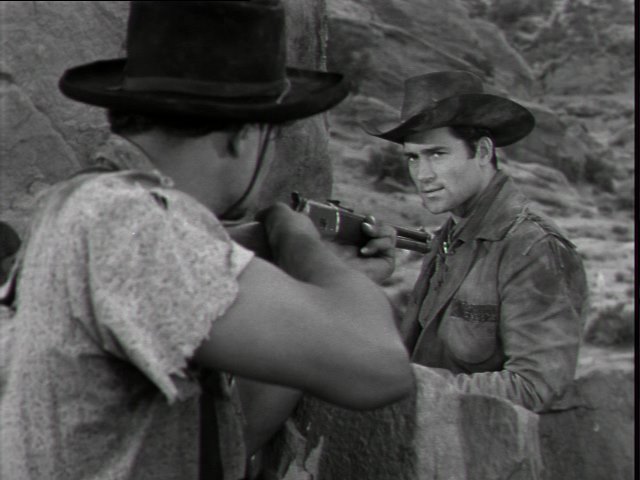 They have one problem: they need a guide who can help them traverse the dangerous territory.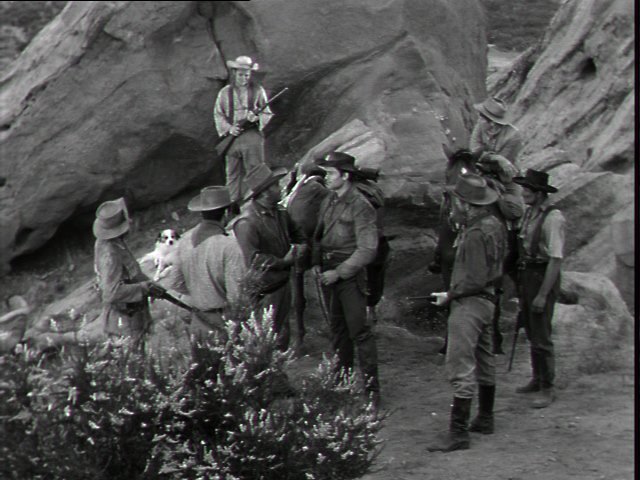 Manson, the head bad-guy, offers to pay Cheyenne to guide them, Bodie declines, and things are starting to escalate when suddenly a stagecoach under attack by Indians tears across the desert below. All the men rush to defend it, each for his own reason: the strong box full of gold or to save the lives of the passengers.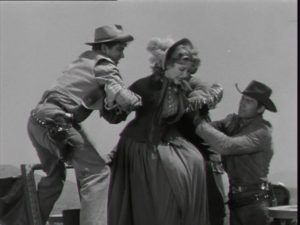 Inside of the wrecked coach is a lady Joan Carter, who was on her way to a fort to meet her fiance, a Lieutenant in the army. As soon as the two survivors, the driver and Joan, are discovered, Manson pulls a gun and shows his true colors. Taking all of them captive.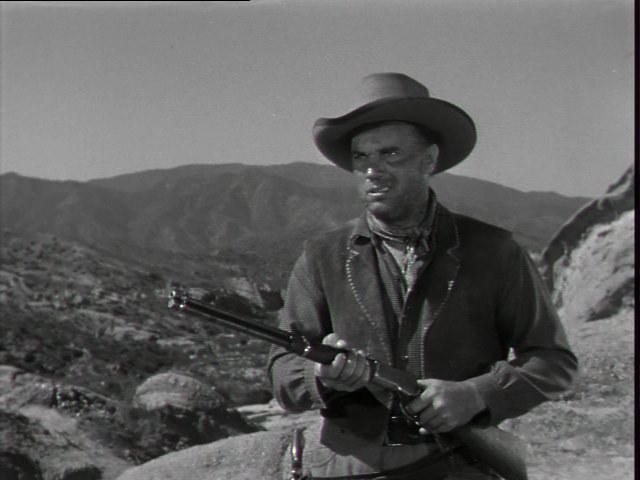 A simple situation becomes complicated when an army patrol, and then Indians, both chase the group.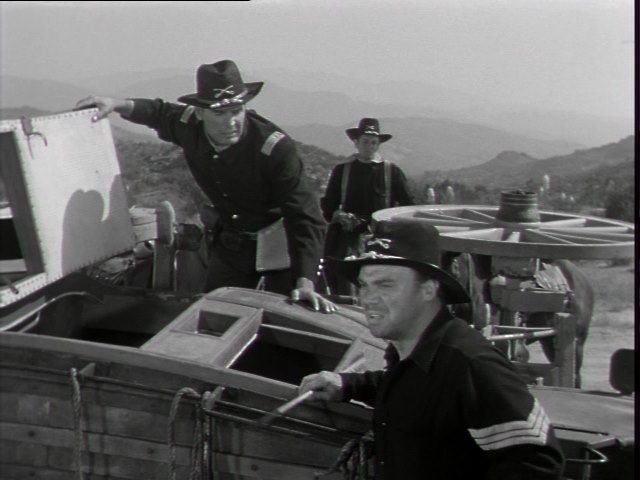 They get trapped up on a rock; their mountain fortress.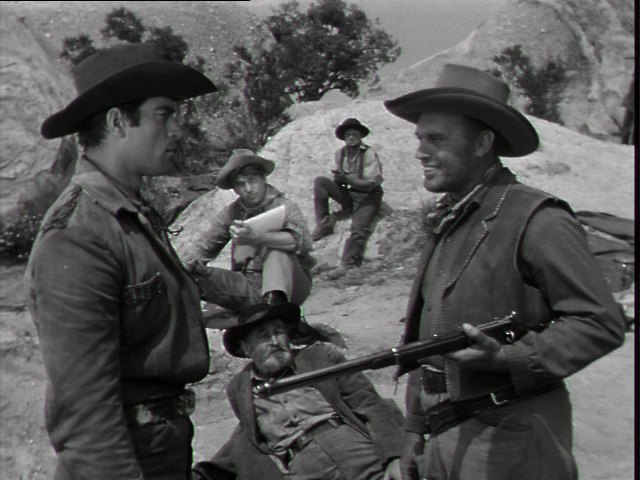 That's when the a few of the classic western elements that make this such a grand genre start to figure in, in the shape of clashes of character, moral tests, good men vs. evil men, honor, integrity, selfishness, greed, fear, firepower, and courage.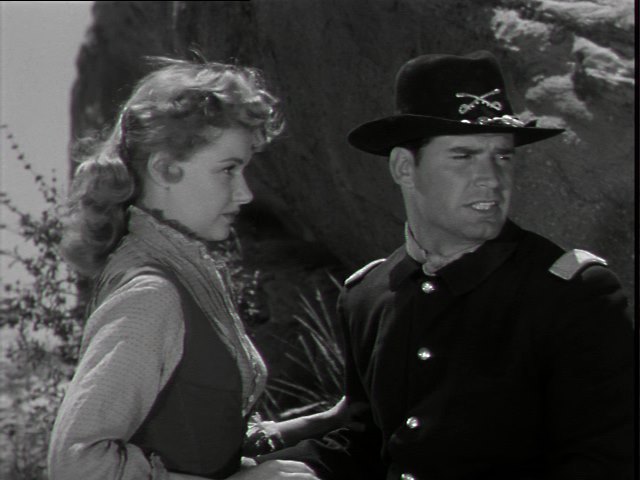 The personalities and true character of the men are developed, and things get interesting.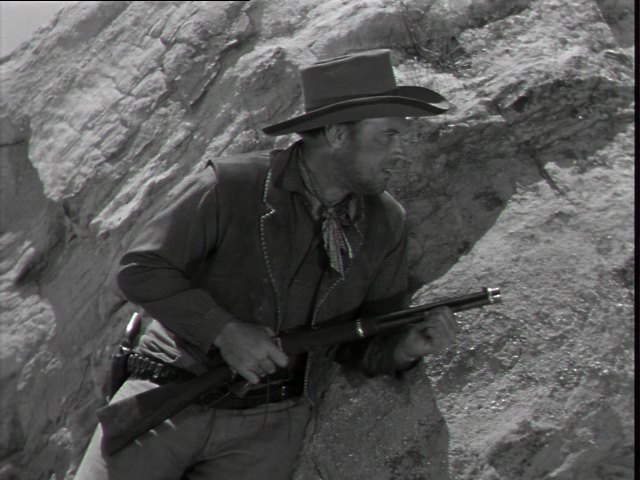 And here I stop, so I won't spoil the story.
Some of the good old actors of TV westerns show up in this first episode: James Garner, Robert (Bob) Wilke, the ubiquitous John Doucette, George Wallace, Rush Williams, Phil Rich, Jeff Silver, Peter Coe, and Ann Robinson.
As usual for a pilot western, it has a slightly different feel than the rest of the shows as all the actors are just settling into their new roles, and there is no regular pattern developed yet.
The show was made by Warner Brothers, and had a larger budget than some of the early 50's TV westerns, so the music, cinematography, and on-location filming have a lot of influence on the show's quality. And it was filmed in glorious black and white!
What do you think of Cheyenne? Have you seen this episode? Which episode is your favorite?
---