---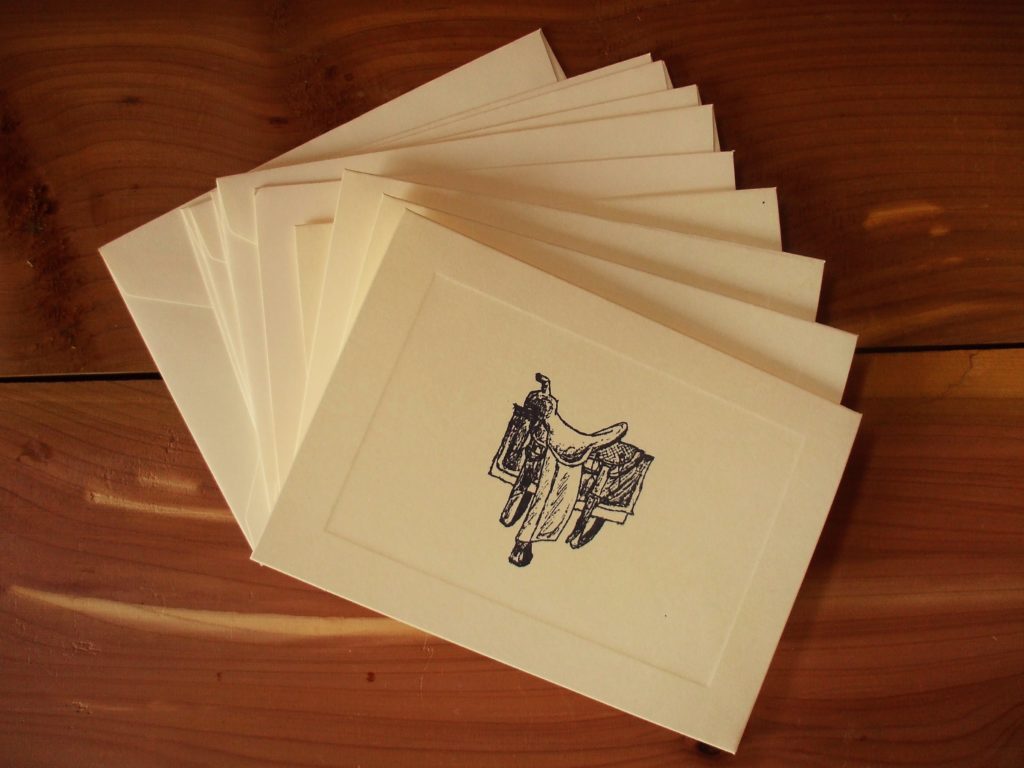 My individually hand-drawn saddle note-cards are now available in a new version: a hand-stamped set of 5, all packaged up and ready to stock your desk!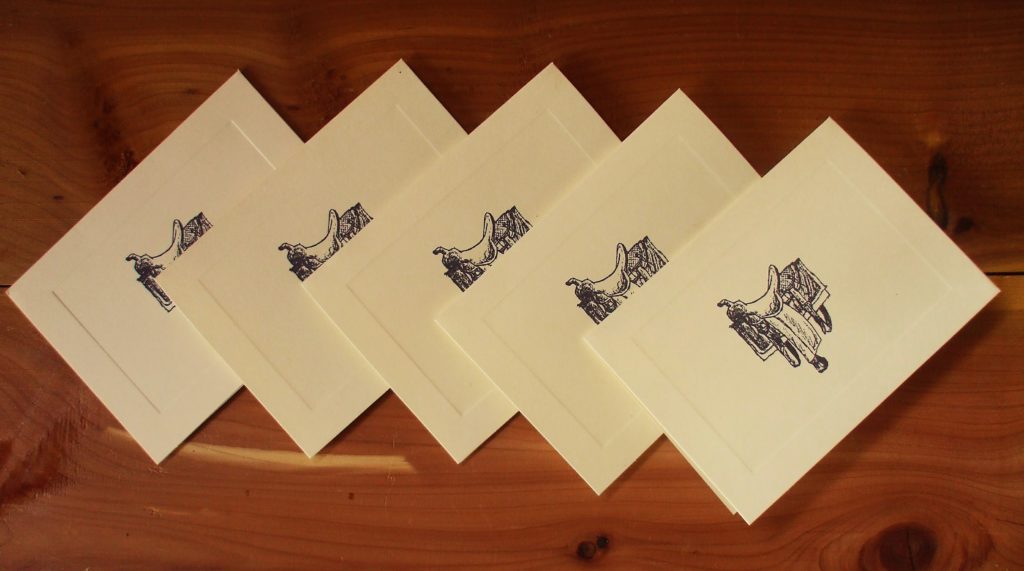 These cards have a wonderful surface for writing with pencil or pen; it's a smooth paper with no glossy finish to smear your ink!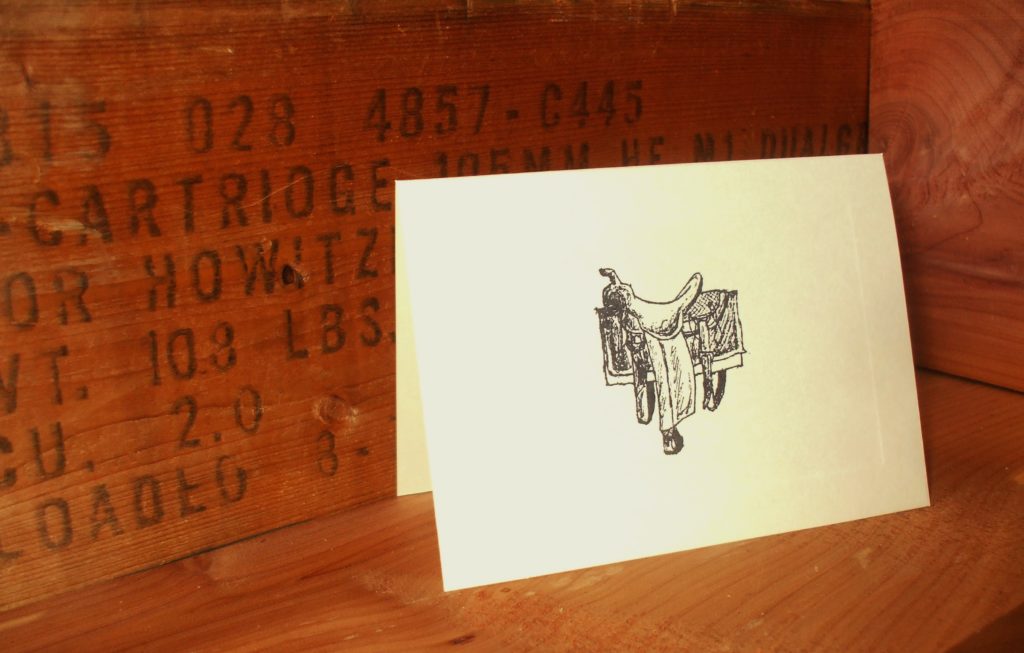 Each card is made of quality paper that will not bleed through. For all you fountain pen writers: I've written on them with my wide-nibbed fountain pen (which distributes quite a fair amount of ink) and have no problems at all with even the slightest trace of ink seeping through.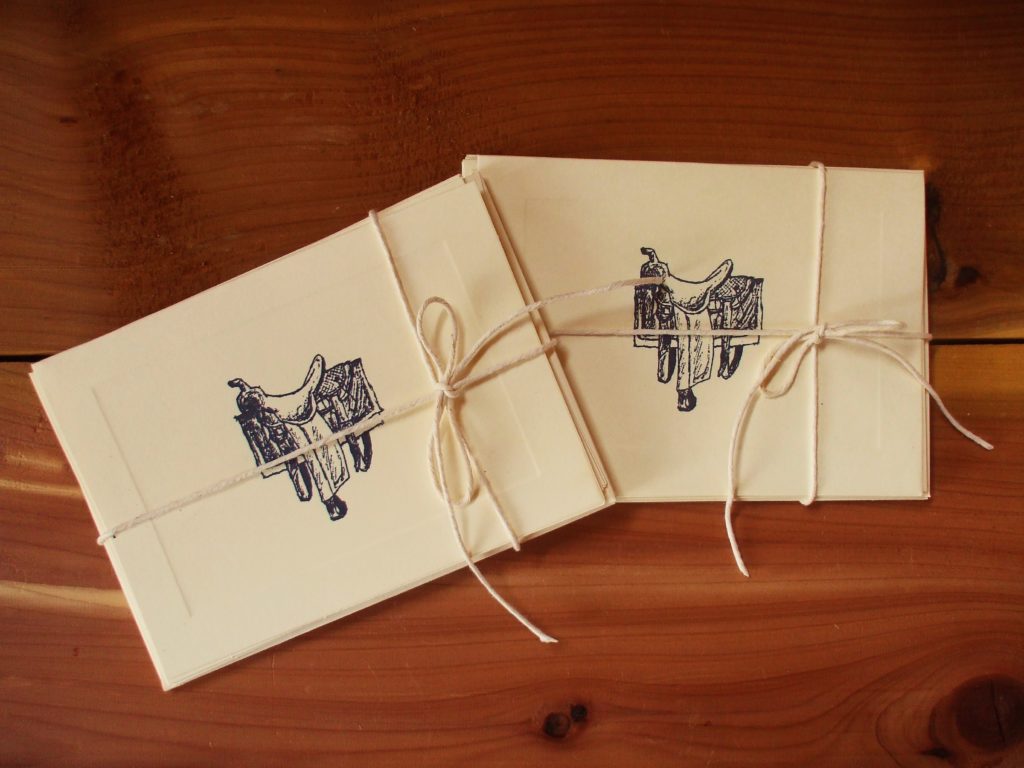 Back In The Saddle Again Card Details
~Set of 5 note-cards and envelopes
~Hand Stamped
~Original Artwork
~Ivory colored with saddle in black ink
~4 7/8″ x 3 1/2″
~Works excellent for both pencil and pen
~Quality paper, ink will not bleed through
These cards are available exclusively in my shop HERE
---