---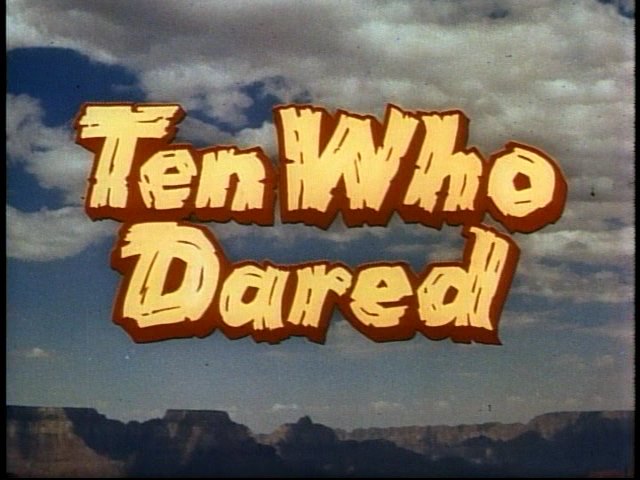 Ten Who Dared is one of those old Walt Disney films that has long been forgotten by most folks. And while it is nothing exceptional, like his outstanding Davy Crockett movies, it is nonetheless a classic Disney retelling of history.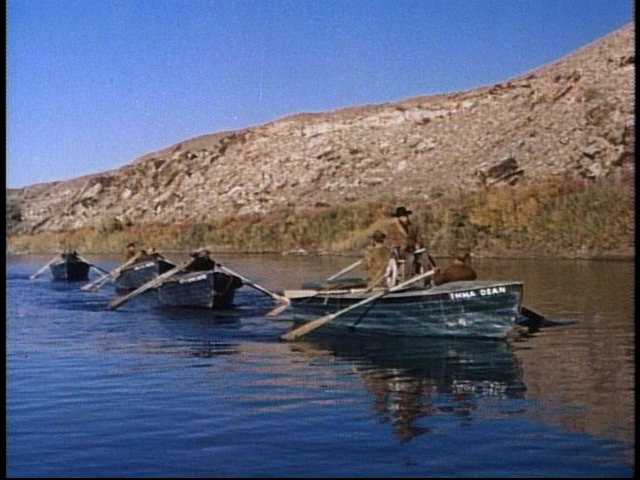 The story takes place out west in the Colorado area and tells the tale of John Wesley Powell and his daring expedition down the Colorado River. Ten men went on the journey. Some of them didn't live to tell the tale.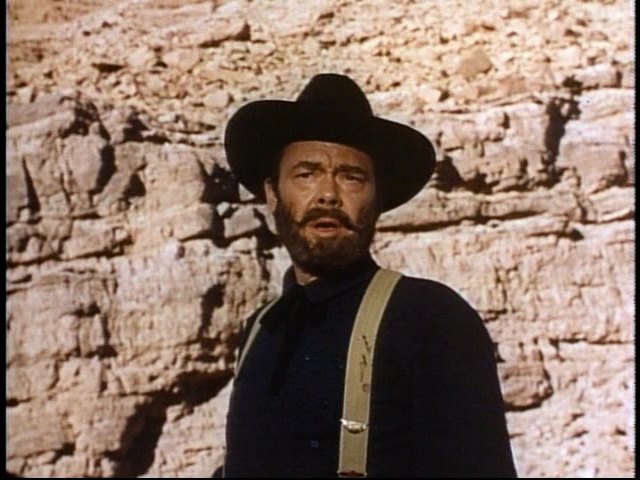 The film is narrated by John Beal (the man who plays Powell's part) reading from John Wesley Powell's real journal of the event.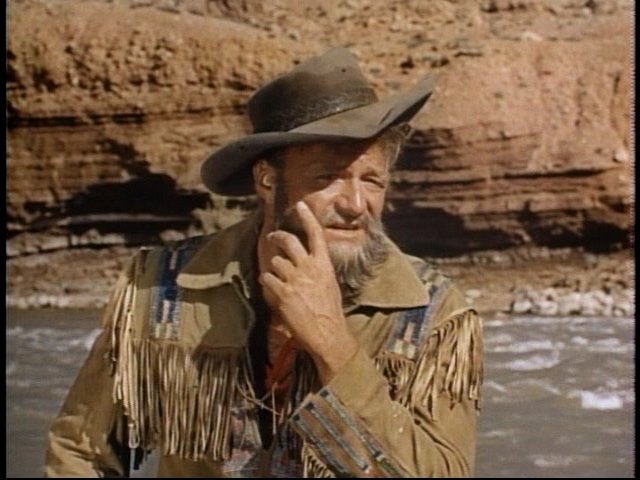 Walt Disney picked some of the good old western actors to play the men in this film including the great Brian Keith playing an old mountain man who growls out when asked why he's going on the expedition: "so's I can get away from people". 🙂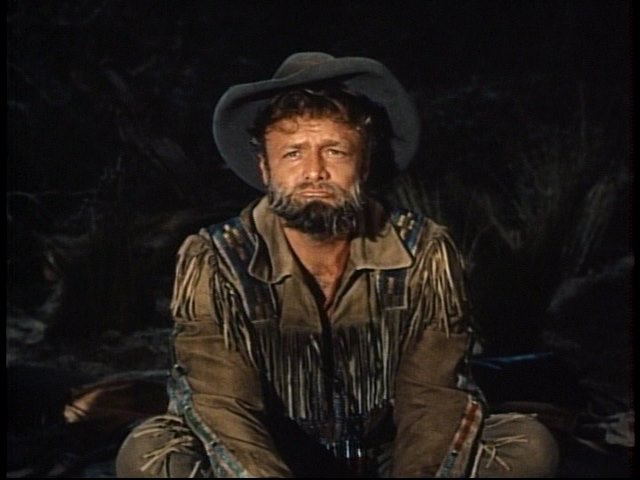 His growling, grunting, running commentary during the fist-fight scene always gets a smile on my face, being the Brian Keith fan I am.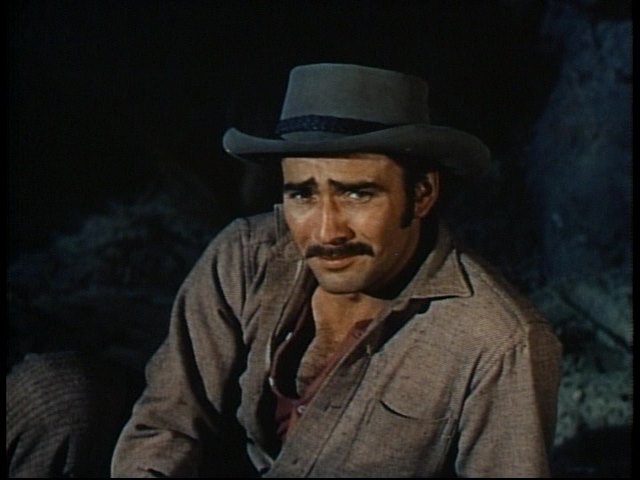 James Drury plays Walter Powell, John Wesley Powell's moody younger brother with a chip on his shoulder and hard feelings for George Bradley.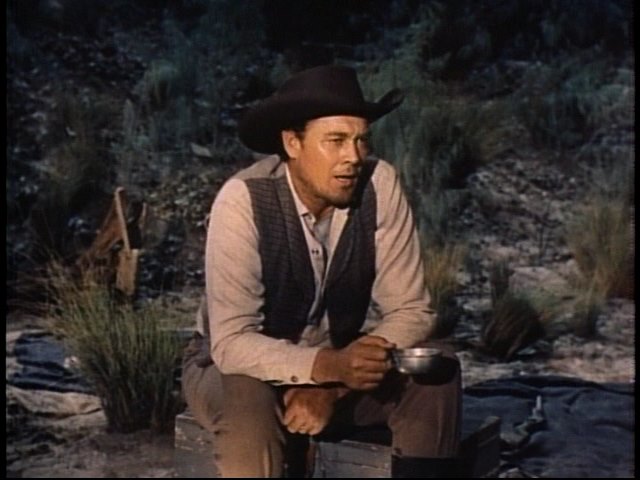 George Bradley (Ben Johnson!) is a southern veteran who is good-humored, friendly, and ready to meet everyone halfway.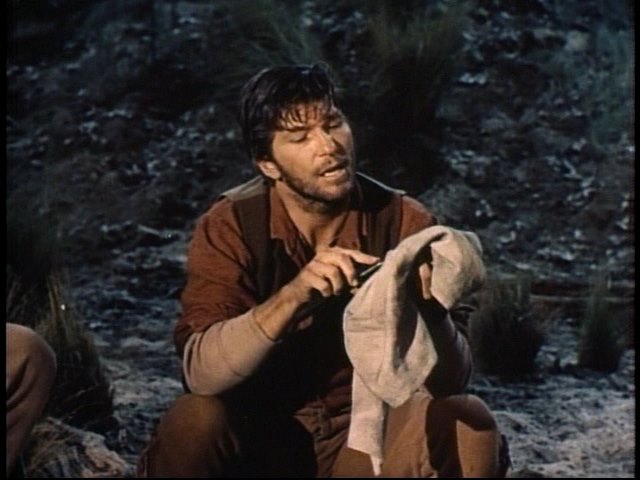 Add to that L. Q. Jones as the cook. Not to mention Stan Jones, the songwriter of bunches of Disney songs (The Great Locomotive Chase, Westward Ho The Wagons), songs from John Wayne films, and his famous "Ghost Riders In The Sky"piece, who comes along on the trip as "Seneca"– with his guitar of course.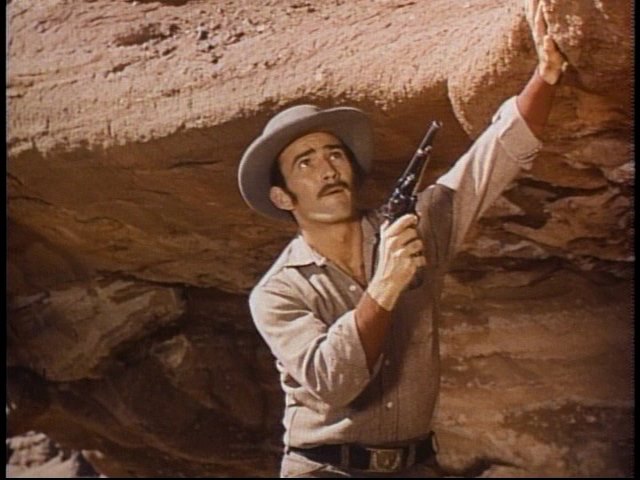 For any James Drury fans, aside from seeing him play a very different role than usual, you get to hear him singing snatches of "John Brown's Body" and join in with Ben Johnson on "Roll Along". Every one joins in on "Ten Jolly Rovers" (one of those "cheerfully ominous" songs sung in a rollicking fashion, where the number "ten" goes down a digit verse by verse as folks perish!).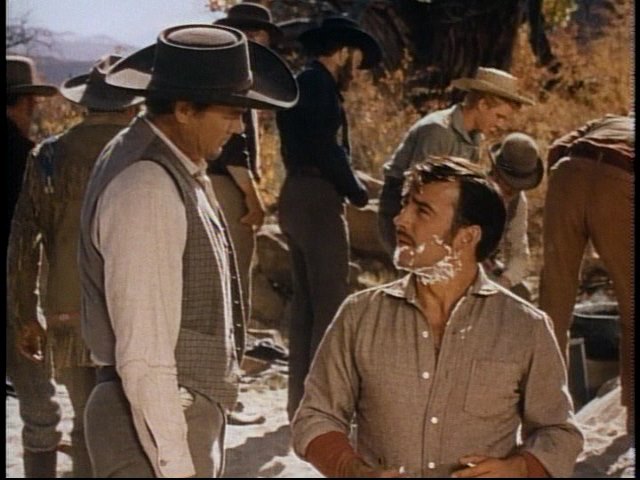 This film was made in 1960, 2 years before James Drury landed the role as The Virginian. Those two years, added to his mustache and all of the other little details, make him look very different in 1960 vs. 1962, the year I portrayed him as when I drew his portrait as The Virginian.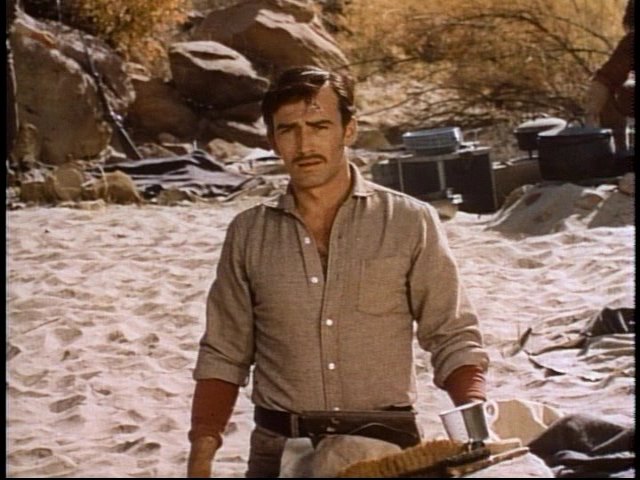 As an artist who studied his face and head in detail when I was working on his portrait, it is interesting to see all the little things they did which give him such a vastly changed appearance visually, without ever having to alter the underlying bone and basic structure of the head.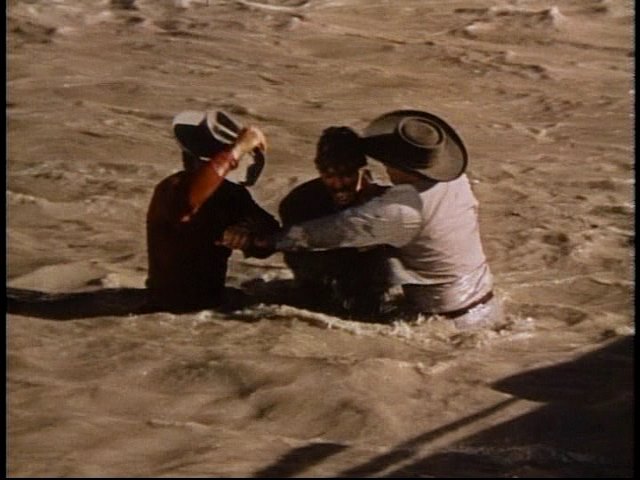 Back to the story…Eventually greed, distrust, whiskey, tensions between Yanks and Rebs, and just living together and working in close proximity with each other day by day begins to wear on the men and things start happening.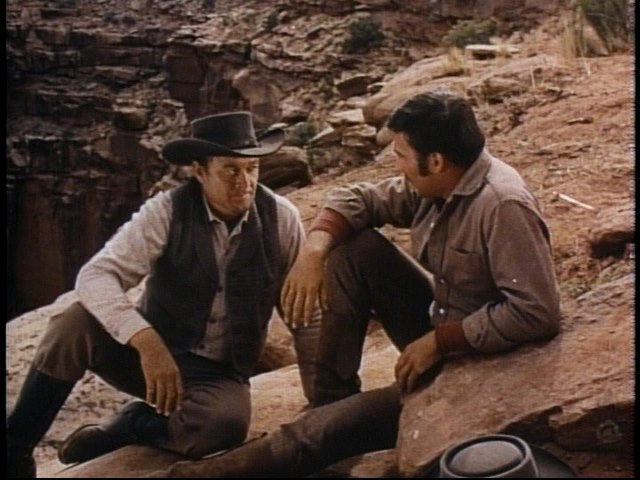 This film is not particularly memorable unless, you have a predilection for the history of John Wesley Powell's expedition or a liking for these old stars, both of which were true in my case. 🙂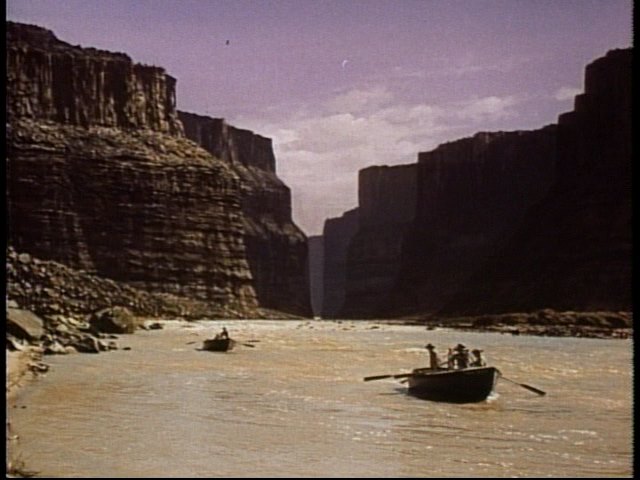 It's a fun film for children to spark their interest in the Colorado River and the amazing history that surrounds it. This films doesn't have as much action as some of Walt Disney's live-action films, but neither is it boring, it's just a nice, slow paced jaunt through history, keeping closer to real facts than most of Disney's films. There is also some beautiful scenery of the breathtaking canyons and rivers out west.  All in all it is a fun movie, not on my favorites list, but certainly worth keeping.
Have you seen it? What did you think?
---