---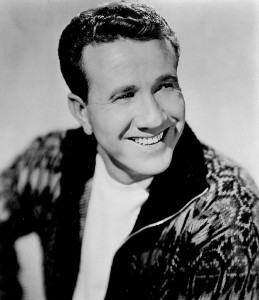 Marty Robbins is absolutely the best singer of western ballads.  Any description I could attempt of his ability to make a story come so alive that you taste the dust, see the blazing sunsets, and feel the tension in the streets as the showdown comes to a head would be far from adequate. Besides, his songs don't need anyone to promote them. They do that quite well on their own. So just listen for yourself.
This song~"Big Iron"~was originally released in September of 1959 on the famous record "Gunfighter Ballads and Trail Songs".
His songs are great listening when you are on the road after dark.  Just like when listening to old time radio shows, your appreciation of these ballads heightens when you are free from all visual distractions and allow your mind's eye to travel the roads of imagination unhindered. I often make it a point to listen to Marty Robbins when I am working on projects that don't require much concentration as I don't want to miss any of the story, even when I have heard the song numerous times!
Keep tuned as I will be sharing more of my favorite western ballads!
---