---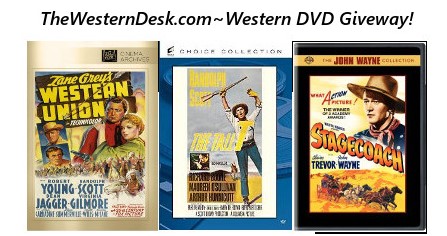 Yes, the title said winners, plural.  Here is how it is; I love westerns and I do so enjoy sharing them with folks that when I clicked to randomly pick a winner on Rafflecopter and I saw the button for picking a second winner I just grinned and clicked it too. 
The way I see it the more folks who already have a for love westerns that I can surprise with a  film the better. And the more folks who haven't yet learned the joy of westerns that I can expose to it the happier I am. So there you have it. Two winners instead of one!
And the winners are:
1st Place Winner: Shannon
2nd Place Winner: Hamlette
Congratulations! I'll be contacting the winners by email!
---