---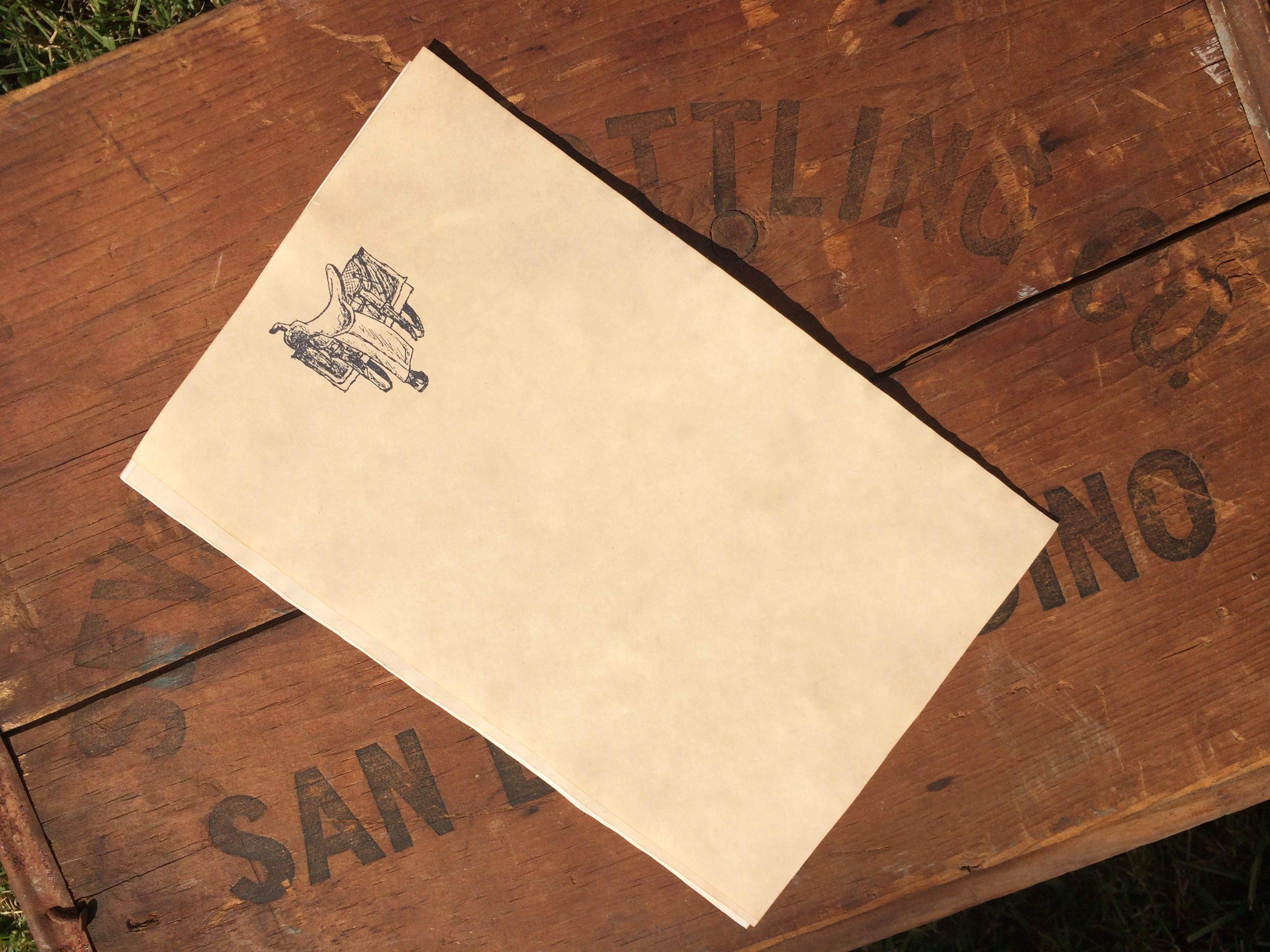 When you open a package of this western paper, the faint aroma of warm coffee is lingering there to meet you.
A golden hue and the faint smell of coffee are the signatures of this new writing paper.
Every piece is carefully stained with coffee, dried, and then hand stamped with an original artwork stamp of a saddle.
Makes great note paper as well as stationary. It has a lovely aged appearance and texture, almost as if it has been sitting in a dusty cow-town for years…
Have you ever noticed the golden paper that is forever being delivered in old westerns? The faded envelope in the cubbyhole at the hotel, a will in an old ranch house, the worn, stained, and golden-hued paper the hero pulls out of his shirt…
This writing paper captures that golden, aged, warm tone. It is a world different that the sterile, white, bleached look of today.  It looks like old Mexico, a miner's map to the mother-lode, and old wanted posters.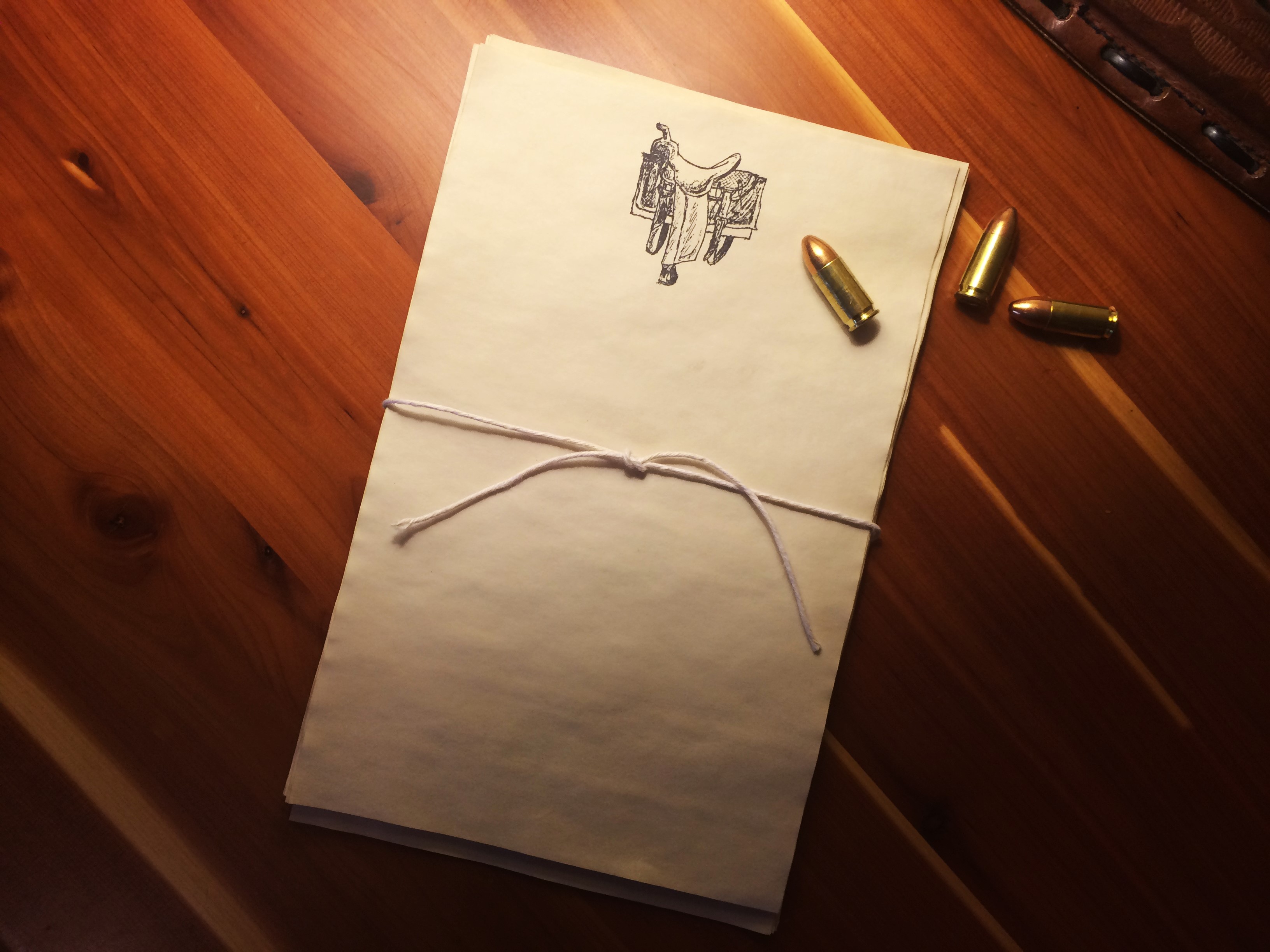 Paper Specifications:
~It comes in a set of 25 sheets
~Hand Stamped
~Original Artwork
~Golden toned (may vary slightly from batch to batch)
~Stationary size: 8.5 x 5.5 inches
~Works excellently with pen, pencil and fountain pen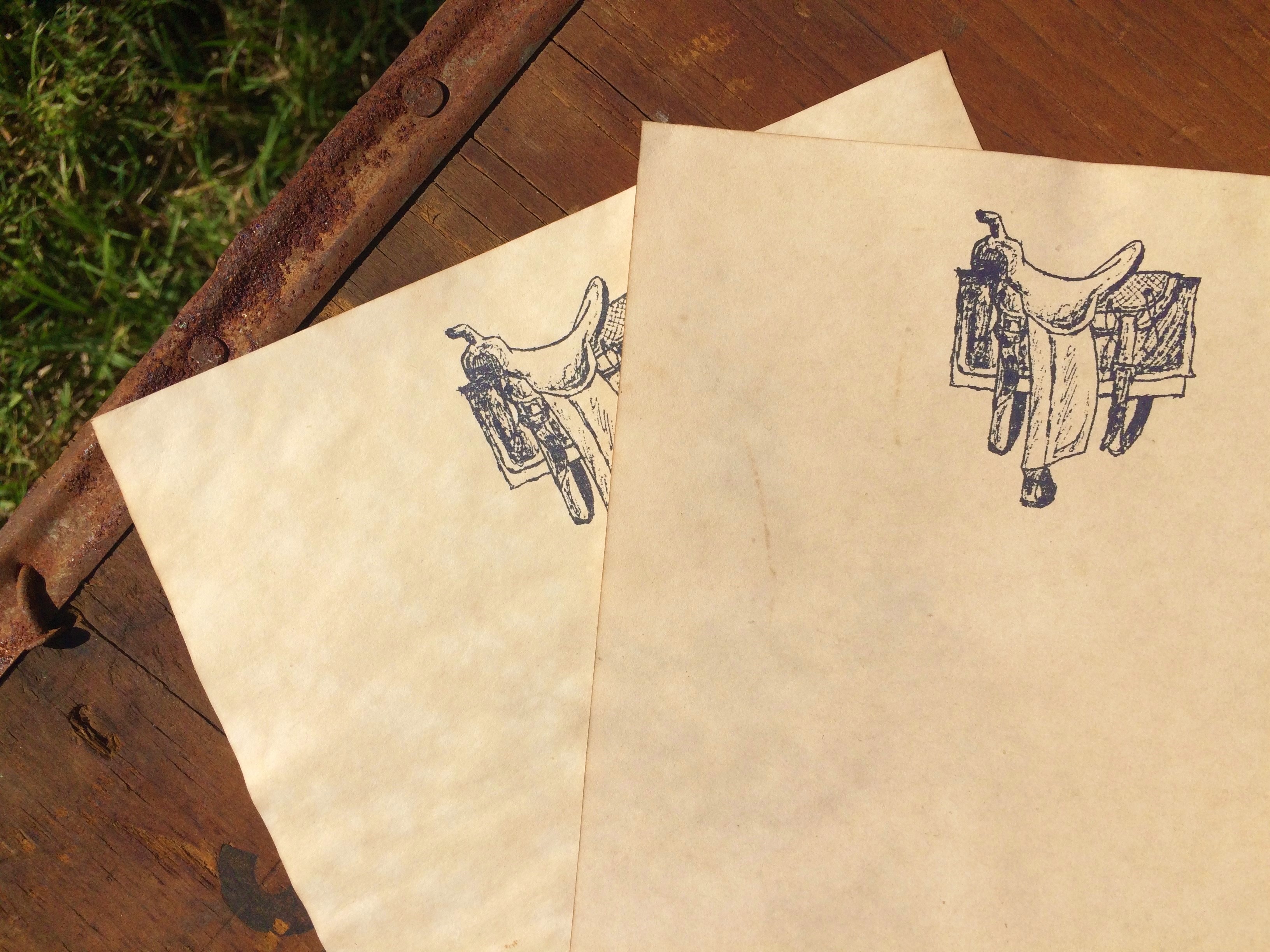 Head on over to the shop and take a look!:  "It's a Cinch" Western Stationary
Whether you're sending it by stage, with the next stranger that passes by on horseback, or by the good 'ole postal service this paper is ready for the trip and sure to be admired by the lucky recipient!
---